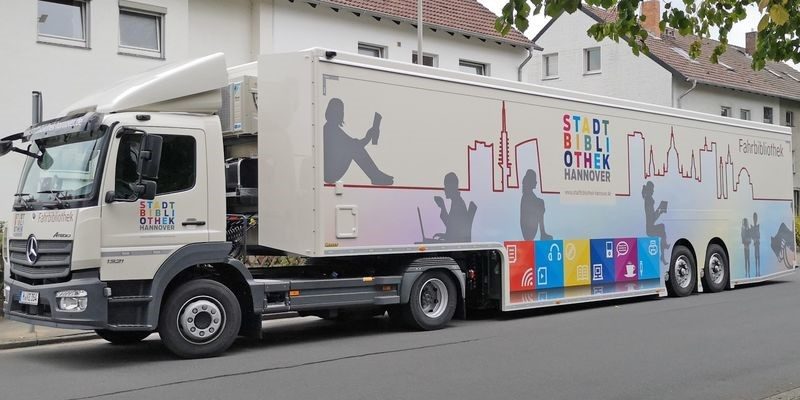 The Hanover mobile library is available every 14 days on Wednesdays from 14.00:16.00 p.m. to 21:25 p.m. at Gleiwitzer Straße XNUMX - XNUMX.
It offers barrier-free about 3500 books, AV media for children and adults.

Just drop by and see what the mobile library has to offer. Here everyone can find something to browse or borrow audio books, a film or DVs for children, young people or adults.

The selection is constantly being added to and exchanged. The mobile library places particular emphasis on its well-developed range of children's media.
It is also possible to place pre-orders - Info: Municipal Mobile Library, Tel.: 0511 168-46564, E-Mail: 42.23.5@hannover-stadt.de