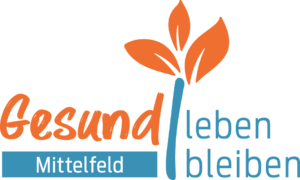 Support for the implementation of health stations in Mittelfeld searched!
A few weeks ago the project Live healthy - stay healthy face-to-face event im Nachbarschaftstreff carried out subsequently with a Online survey for the design of health stations Mittelfeld was added.
As a Result found that most respondents would like stations in somewhat secluded locations where they have access to multiple practices. The exercises should be explained with pictures, drawings and videos on a sign. The content of the stations should be loosening and stretching exercises, balance exercises and light as well as more sporty movement exercises.
Now it's about them Implementation of the health stations.
We are looking for people who would like to take part.
Get in touch with us if you…
Want to help shape content and organization, e.g
Select suitable locations and exercises together with fitness trainers for the stations,
win facilities as sponsors for the stations,
Translate the explanation of the exercises into other languages ​​(or have them translated)
...
Or if you fancy creative tasks such as
Create videos and drawings (have them),
(have) design signs
Creation of a small brochure in which all exercises and locations are described,
Plan promotion of the stations and public campaigns
We accompany the process and nobody has to do anything alone, because it is a joint meeting with all interested parties.
If you would like to get involved, it is best to register by 25.09.2022 at the email address: Gesund-leben@region-hannover.de or from Lea Laasch by phone on: 0511 616 26064.