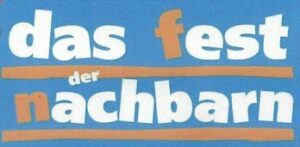 We are very pleased that the neighbors' festival was a great success!
Together with the SoVD we organized before the Nachbarschaftstreff a party on the occasion of the European Neighborhood Day on May 20th.
Smaller and larger actions took place in many places in Hanover and throughout Europe to set an example for social cohesion and against social exclusion.
In Mittelfeld there was a joint bike tour through the Seelhorst and the Vitalquartier and a painting and participation campaign on the topics "Good neighborhood is..." and "Peace in the world". The latter idea was brought up by a resident of Mittefeld. There were also sausages and drinks from the SoVD, as well as a cake buffet from the Church of Grace.
We had a lot of fun and can't wait to see you again next year on May 26, 2023 - for the neighbors' festival.